• after shave balm • art of shaving • clean shave • Pre Shave Oil • shave oil • shaving • Shaving routine
Here's why the Pre Shave Oil should be a part of your shave routine
A shaving oil application before a shaving cream or foam provides an excellent additional layer of lubrication for your skin that allows a smooth shave experience. 
---
Honestly, we are of the opinion that beard care is much easier than hair care. 
---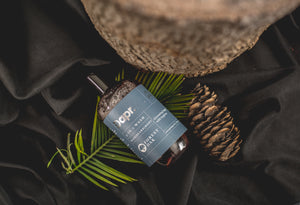 We all need a shampoo, a conditioner and a body wash through the week. In most cases, we're stuck with three different bottles that belong to three different companies. Moreover, they all don't finish at the same time so we end up shopping for them individually or we're just waiting for all three to get over. Which led us to this word: 'why'? What if all three could be combined? Three months later we had the answer. Yes it's possible and we found the right chemical composition that delivered lather, conditioned har follicles and cleansed adequately too.
---
Beard Oils, Beard Balms, Beard Creams, Beard Elixirs, Beard Serums, Beard Wax and Beard Butters, all these products and fancy terms yet none of them working for your beard? Is there a possibility that you are using the incorrect beard product for your beard? Let's walk through some of the major beard products before you can decide which product is best for you.
---
Most hair products in the market like a wax or a gel are petroleum or lanolin based. Lately, pomades have entered the hair styling segment as the only water based formulation, free from harmful chemicals. Arguably the best feature of a water based pomade is that it can be easily rinsed off with water. Water based pomades are well suited to warm weather climates as they have an inherent ability to dry out and maintain a hairstyle throughout the day.